Arrow B Client Guide to GABF
The Great American Beer Festival is finally here! During this premier U.S. beer festival and competition, over 800 breweries will come together over 3 days to serve 3,800 different types of beers. Each year this event takes place at the Colorado Convention Center and each year it gets more difficult to obtain tickets. For those of us that didn't quite grab a ticket (before they sold out in just over an hour…), here are some great events hosted by Arrow B clients.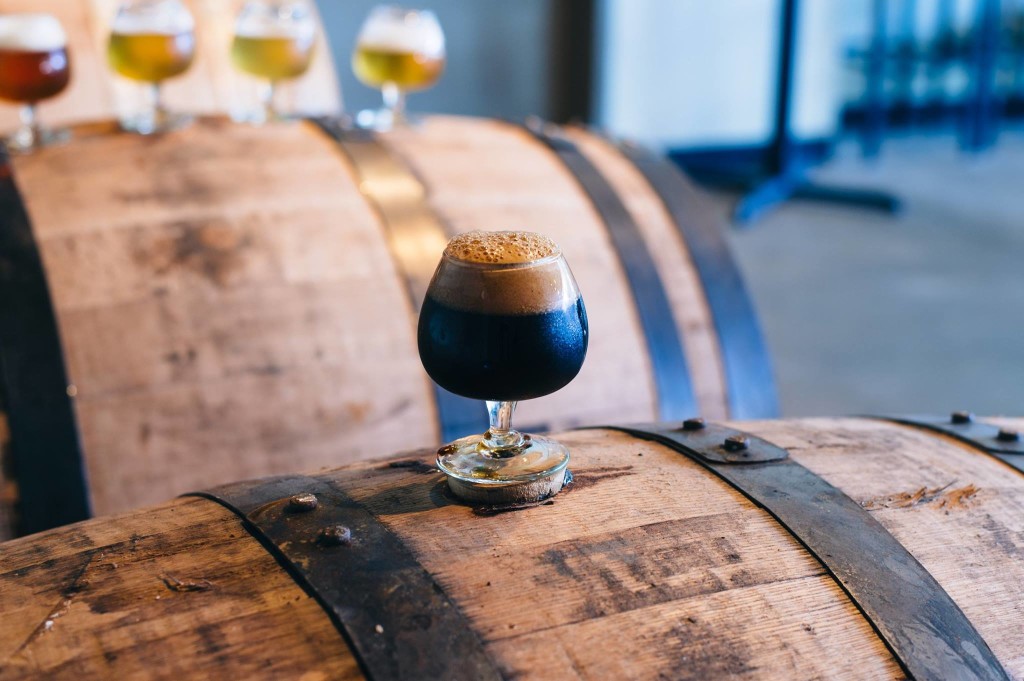 Spangalang Brewery is brewing up a storm and excited to celebrate their first bottle release ever! Head in to grab a bottle of Le Voyage (Tripel aged in wine barrels with brettanomyces), Whiskey Barrel-Aged Giant Steps (Belgian Style Quad) or Espresso Nightwalker (Imperial Stout) before they are gone. Spangalang will also be partnering with ETuk Denver, which is offering a shuttle service to and from Great Divide Brewing, Spangalang and Bierstaadt Lagerhaus from Oct. 6th-8th. ETuk provides electric three wheeled vehicles that are perfect for a fun ride to Spangalang to grab one of those new bottles of beer!
Factotum Brewhouse will have extended Taproom hours for the rest of the week and weekend. Their lineup includes Tart Cherry Pale Ale and a small batch American Sour. They have also  brewed two pink beers, a Beet IPA and a Hibiscus, Strawberry Saison, in celebration of Breast Cancer Awareness Month. You can head in as early as noon to celebrate GABF.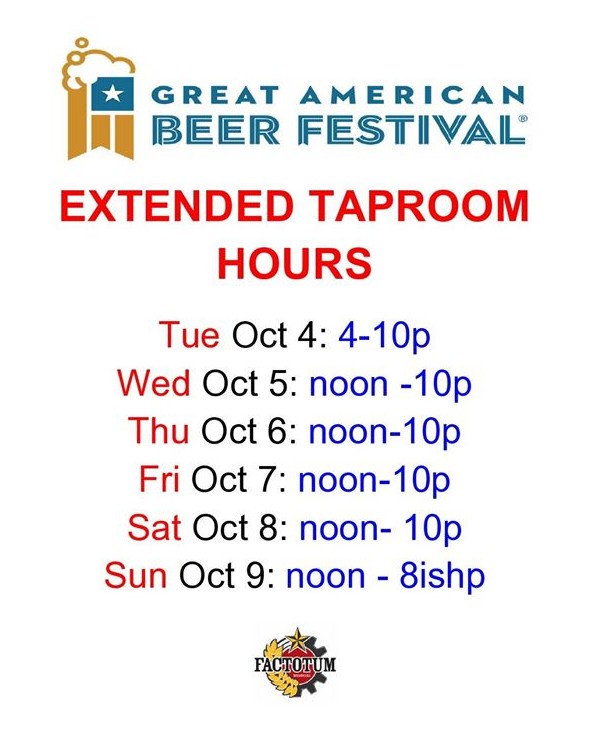 Banded Oak Brewing Company will be releasing two new beers. First a Cabernet Barrel Imperial Rye Saison on Wednesday and then a Cabernet Barrel Scotch Ale on Thursday. And if that isn't enough to get you excited, they will also be hosting a Happy Hour with neighbor and Arrow B client Fat Jack's Friday evening. On Saturday you can meet and drink with the brewer in the afternoon and enjoy live music starting at 5:30.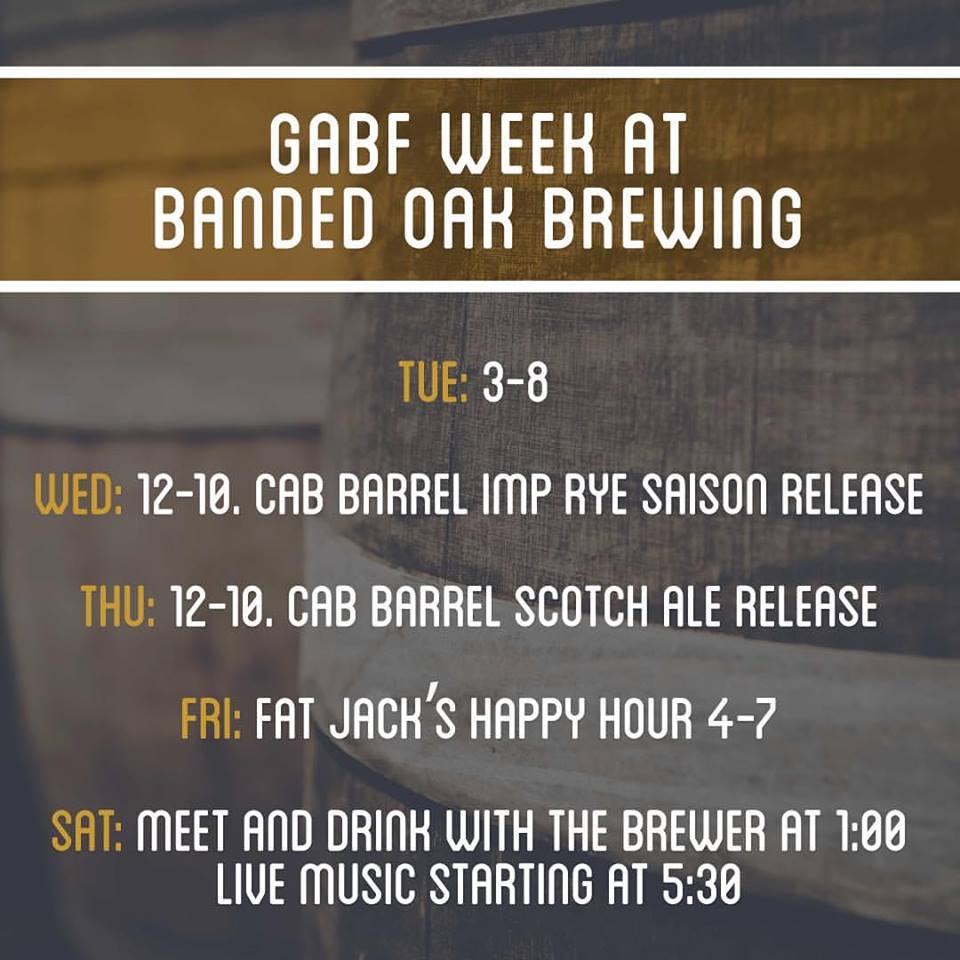 CO-Brew is hosting a Beer Tasting on Thursday at 1-4. It will feature a beer made in collaboration with Inland Island Yeast Laboratories and features four different types of yeast. And for those lucky enough to score a ticket, CO-Brew will also be pouring 6 beers on the floor so be sure to visit their booth.
Halfpenny Brewing Company is throwing several events all week. On Thursday they will be participating in Throwback Thursday by bringing back a single keg of Unfall German Farmhouse Lager that was featured at their opening. Then on Friday they will release an English ESB (Extra-Special Bitter). Both events will begin at 7 pm. Halfpenny will also be at Booth G27 for those that want to say hi!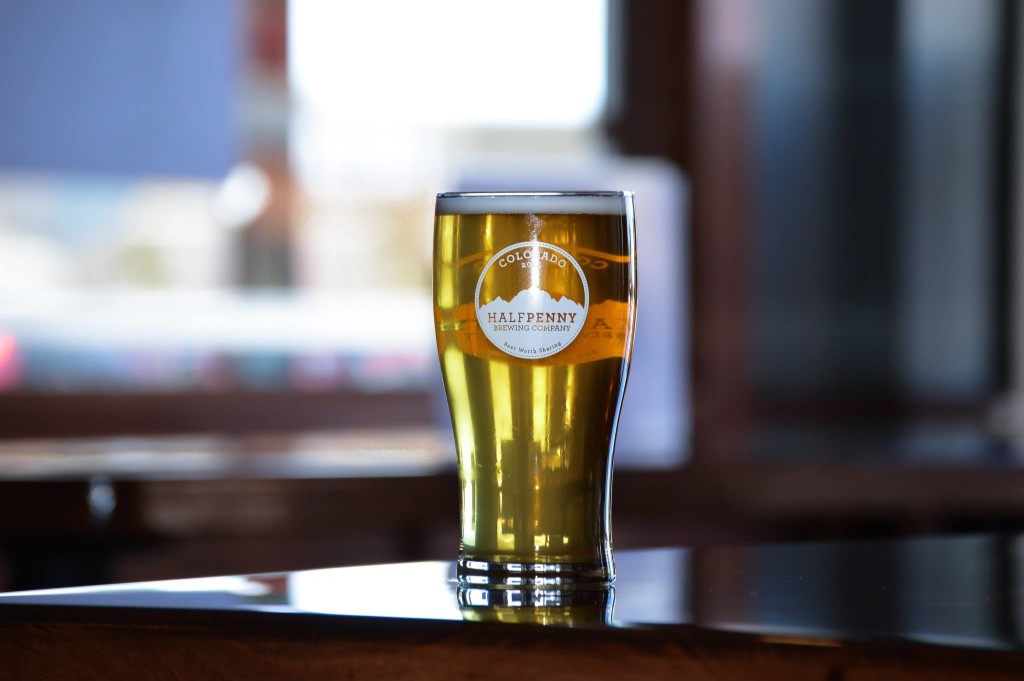 Kokopelli Beer Company will be pouring 5 different beers at the festival including their 8×8 Elk Nut Brown Porter and Leia Lime Lager. If you have your ticket in hand, this is the perfect opportunity to try Kokopelli for those that have not yet wandered to Westminster to visit.