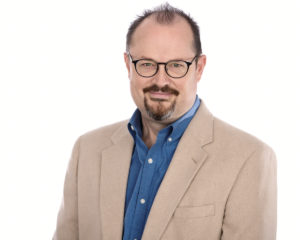 Shane Martin is the principal of Arrow B Architecture. He started Arrow B with a simple premise: do good work with good people. He spent more than twenty years at top firms in Colorado and Kansas before striking out on his own in 2012. Licensed to practice in Colorado and Wyoming, Shane has completed projects across the front range and mountains.
Arrow B Architecture capitalizes on his wide-ranging experience: everything from one-of-a-kind, extraordinary residential projects, to tight, clever mixed-use spaces, myriad craft breweries, talk-of-the-town restaurants, and smart, functional office spaces. Shane's pragmatic, problem-solving approach to architecture complements his keen sense of design. A cheeky sense of humor rounds out his approach to running his own firm.
Shane is a direct and honest communicator who stakes his reputation on the success of each project, and is proud that many clients have become longtime friends. His projects are successful because he treats contractors as allies, vendors and product reps as valued contributors, and consultants as experts.
More than twenty five years in architecture has given Shane hands-on experience in all aspects of project planning, programming, concept design, and construction phase services. His projects have been published in 5280 Magazine, Denver Magazine, 303 Magazine, VMSD, and Stone World. He also enjoys mentoring young professionals and young people considering a career in the field.
Shane graduated in 1993 with a professional Bachelor of Architecture degree from the University of Kansas. But truth be told, it wasn't Shane's education, experience, or grades that helped land his first job; it was a lucky meeting as he gave a bus tour of the University of Kansas campus. A man on the tour complimented Shane's public speaking skills and somewhat irreverent humor, and asked what he was studying. Shane told him he was an architecture student and the man said, "I have an architecture firm in Wichita. You call me when you graduate." Shane moved to Wichita in 1993 to work for Bill Livingston at Gossen Livingston Associates. He worked for Colorado firms based in Denver and Aspen until starting Arrow B Architecture in 2012.
Shane comes from a solid Midwest background. He credits his success to the values his parents instilled in him discipline, hard work, and humility. At graduation, his father shook his hand and said "Congratulations, son. Just remember that a shovel will still fit your hand."